PATIENT INFO:
PREPARE FOR YOUR VISIT
Welcome to the Endocrine & Diabetes Center, we look forward to serving you.

Please DOWNLOAD, complete and bring the following forms with you;

– Patient Registration Form
– Review of Systems form
– Medication List
– Authorization for Release of Medical Information, if applicable
– Financial Agreement
Please also bring the following to your appointment:
– Personal identification card
– Insurance card(s)
– Insurance authorization or referral if required
– Consultation request from your referring doctor
– Copy of your most recent labs, x-ray, ultrasound, scans or medical reports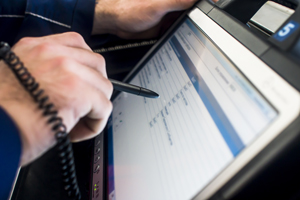 Please be prepared to pay your insurance co-pay, co-insurance and/or deductible at the time of service. You are welcome to call our office if you have any questions.
For new patients, we ask that you please arrive 30 minutes before your scheduled appointment time for your initial visit to our office.
We request at least 24 hours' notice if you need to cancel or reschedule your appointment.