BILLING INFORMATION
Referral and Authorizations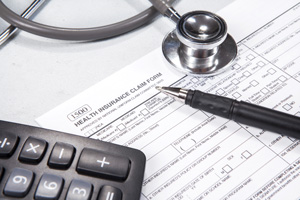 Health maintenance organizations (HMOs), and some managed care plans require a referral from your primary care physician for specialty care. Since there is wide variation in the requirement of these organizations, it is your responsibility to know the limitations and requirements and obtain necessary referrals, otherwise you may be responsible for payment. Your appointment may need to be rescheduled if you do not provide the appropriate approval.
Co-pay/Co-insurance Fees and Deductibles
You will be asked to pay your co-pay and your deductible and/ or co-insurance fees required by your insurance company prior or at the time of your appointment or procedure. If you do not we may have to reschedule an appointment.
Payment Options
Cash, check or money order, Visa, MasterCard and American Express
Insurance Claims and Fee Payments
We participate with a wide range of insurance companies. We are fully computerized for billing purposes, using the latest technology in electronic billing capabilities. If you have any questions regarding our participation with your insurance company, you can verify that information with our office.
We try to keep our costs of medical care to you as low as possible. Our reception staff is instructed to collect your co-payments, deductible and co-insurance amounts at the time of your visit. This reduces our paperwork and the need to bill later.
Should we need to bill you after services are provided, we appreciate it if you expedite the payment of any outstanding balance. It is your responsibility to pay the deductible amount, coinsurance, or any other balance not paid for by your insurance company.
We know that life can be full of unpleasant events and surprises. At times, a person may encounter unexpected financial problems. If these problems affect your insurance status or ability to meet your co-payments or deductible responsibilities, discussing these issues ahead of time with us will help you and us. We hope that you will find us understanding and committed to your best medical interests if and when that happens.
Medicare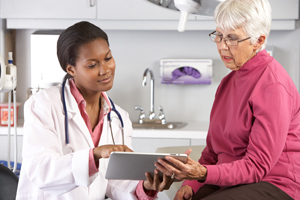 We are a participating provider for Medicare. Medicare requires us to obtain informed consent signatures from patients undergoing procedures which may not be covered by Medicare. For this purpose you may be asked to sign an "Advanced Beneficiary Notice (ABN)".
Health Maintenance Organizations
If you are enrolled in one of the HMOs that we participate in, please make sure to bring an appropriate referral for your evaluation or special procedure.
Steps to Assure a Smooth Billing Process
You as a patient have several responsibilities to make sure the billing process goes smoothly. These include:
When making or presenting for your appointment, please provide the most recent insurance cards.
Provide us with your correct address and phone number and regularly update this information.
Become familiar with your insurance benefits, procedures and limitations. Contact your insurance company prior to your visit to familiarize yourself with your coverage.
Confirm with us or your insurance company that we participate with your plan.
Obtain a referral from your referring physician if required prior to scheduling an appointment. Please be aware of the limitations of the referrals and the fact that that pending on your condition, your referring physician may need to extend or expand the scope of your referral. For consultations ask your doctor to specify the reason for referral.
Please bring all the necessary documents.
Be prepared to make payment prior to service if your insurance company requires a co-pay or out-of-pocket expense. Services may be postponed if payment is not made.
Contact the EDC billing office at 703-938-6420 to make an arrangement if you can not pay your balance in full.
All patients are responsible for balances due on their account, and payment is due upon the receipt of the bill. EDC employs a third-party collection agency to assist in collecting the unpaid balances.
It is important that you pay "what you owe now" as reported on your billing statement. Do not wait for your insurance company to pay "pending "balances.
Insurance benefits are the results of your contract with your insurance company. We are the third party to those benefits. In case of delay in payment we may need your help to contact your insurance company. If your insurance company has not paid us within 60 days of billing and has not responded to our efforts to collect the payment on your behalf, the amount owed may become your responsibility.